How WinBack Helped Fat Daddy Meats Get a Meaty Sales Outcome
Jairene Cruz-Eusebio on Aug 11, 2021 9:12:00 AM
If you think SMS Marketing is just for big companies, you cannot be more wrong. SMS Messaging can be used by any kind of business to reach out to their customers, no matter the business size.
The proof of the pudding is in the eating, right? So to prove this, a local business called Fat Daddy Meats tried SMS Marketing. How did it go? Read on to find ou
SMS marketing is one of the best options for reaching customers. In fact, 64% of all customers feel that businesses should reach out to them via text message more often, showcasing just how underutilized this marketing channel truly is.
There are numerous ways in which you can make text messages work for you. Letting customers know about sales and offers is the most common option – however, it is not the only one available to you.
As any online business owner knows, abandoned carts are a significant concern. In fact, online companies lose over $18 billion worth of business to abandoned carts each year. This makes reaching out to customers who have abandoned carts and convincing them to complete their purchase extremely essential to business success.
That's where SMS marketing comes in. Properly used, this marketing channel can be an effective tool in reducing your cart abandonment rate, as illustrated through the example of Fat Daddy Meats.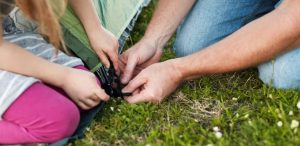 Fat Daddy Meats: The Meaty Details
Fat Daddy Meats is a wholesale meat supplier based in Ohio that sells various meats, from popular options like beef and chicken to more exotic varieties like bison and alligator. While this may not seem like a business model that would work online, owner Jon Samsa was convinced it could.
While Jon was seeing a lot of success selling door-to-door, he believed selling online could offer him significantly more sales and help him stand out in a highly competitive industry. While he had his Shopify store up and running, he needed a way to get visitors to not only return to his website but also to take the plunge and make a purchase.
This need was exacerbated with the onset of the Covid-19 pandemic. He knew that better online sales were desperately needed, and that's when he turned to plugin tools for help.
Jon first tried out a different SMS marketing app that offered a free trial and also claimed to provide the same benefits that Winback did. However, he was forced to cancel his subscription at the end of that app's trial period.
"They wanted $500 per month," he says. "Then they wanted something stupid like a 20% commission going forward. I wasn't about to go into a deal like that."
While Jon's first try had failed, he still needed a way to reach out to customers who were abandoning their carts. It's a good thing that he did not give up on this marketing channel.
Why SMS Marketing Fat Daddy Meats?
SMS marketing is an extremely powerful tool for numerous reasons. Perhaps the biggest of these reasons is how ubiquitous mobile phones are.
Research indicates that 97% of all Americans own a cellphone and 85% of a smartphone. Email usage is slightly less – only about 90% of all adults in the country use email.
More than simply the prevalence of mobiles, think about how you use your own device. Most of us take our phones with us everywhere – even the washroom! This means that text messages are always accessible, a fact that is made all the more critical when you consider that, unlike email, texts don't need a working Internet connection to reach your phone.
Additionally, SMSes are delivered quickly – within 5 seconds of hitting send – and opened just as fast. Most people open an SMS within 90 seconds of receiving it. Compare this to email open rates of 20-30% – maximum.
The data is clear. If you want to encourage your customers to take action, it's text messages you should turn to. This holds true no matter what step you want them to take – including recovering abandoned carts.
Fat Daddy Meats Meets WinBack
Jon found Winback through his own research. While his first choice was a failure, he was ready to try once more – and Winback was next on his list of options. The app offered him a few free messages to start with, so he figured that he could learn how it worked and make a decision about how effective it was.
Once he downloaded the plugin and sent out his first texts, he knew he had made the right choice. "All I did was download the plugin, flipped a couple of switches, and the next thing you know, I was getting lots of sales," he says. Continuing to use it was a no-brainer given the results he was.
Winback has proven to have loads of advantages over simply reaching out to customers with abandoned carts. Before installing the app, Jon made use of a significant number of Facebook advertisements to reach out to his customers.
"Why use Facebook ads when Winback works so well?"
– Jon Samsa, Fat Daddy Meats
With Winback installed, he has been able to cut down on his Facebook ad spending significantly. As he says, "why use Facebook ads when Winback works so well. All I need to do is send out targeted SMS campaigns to my growing list. And bam, I'm making sales!"
According to Jon, Winback has been more than worth the investment. In the year he has been using it, he has seen double the revenues he saw previously. It's been so impactful on his business, in fact, that he refers to it as his secret weapon.
"I like to share information with other people in my industry," he says. "I talk to them about email marketing and Facebook ads. But I never mention SMS marketing or Winback. I mean, why should I give up my competitive advantage?"
WinBack: Your Secret Weapon to Success
Email marketing is often seen as the best way to reach customers. However, most people check their email a couple of times a day, at most. With SMS marketing, you reach customers immediately, as they are exponentially more likely to open their message.
When it comes to cart abandonment, you ideally want to reach a customer within an hour of them leaving their cart. This allows you to contact them before they walk away from their computer and rethink their desire to make a purchase.
However, this isn't always possible – sometimes, people walk away as soon as they abandon their carts. With SMS marketing, you give customers the chance to make a purchase right from their phones, instead of having them wait to return to their computers.
Plus, if you can provide customized links to direct them to their abandoned carts, minimizing the need to go through the entire process again, you're making the process so easy! As always, customers love easy and simple.
TryWinBack's SMS marketing services offer comprehensive solutions designed to effectively engage your audience and boost your business growth
If you're ready to take the leap, sign up now for a 14-day free trial and see your sales, and your business, grow!